There is limited time offer and this
70% OFF REGULAR PRICE OFFER
won't last long!

Acne Removal

Locks Moisture

Massage

Anti-Aging

Skin Firming

Red & Blue Light Therapy

Reduce Inflammation

Balances Skin Tone
What Other Customers Have To Say About RevitaBeauty™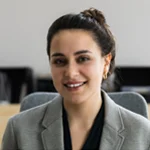 "I didn't have high hopes for this because it felt too good to be true... but I was blown away! I deal with morning puffiness and this facial wand made my puffiness go down and made me look more awake for work. Worth the price!!!."
Susan Clarks (Verified Purchase)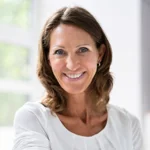 "I'm 49 and I bought this for my marionette lines on the sides of my mouth that I hate. After a few weeks using this wand, I can say I've noticed a huge improvement in my lines and wrinkles! My skin looks softer and more refreshed."
Stacy Green (Verified Purchase)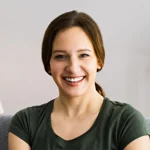 "Works as advertised. So far it seems like it's working. I like the vibration setting and the cool setting. My pores don't seem so gigantic. I'll keep using it and see how it goes."
Amanda Glaze (Verified Purchase)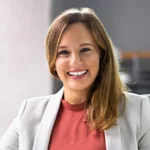 "I got one for me and my mom and it works for both of us! Me (35f) and my mom (59f) have the wrinkle genes and have blown butt loads of cash on creams and spa treatments. But now we are both seeing crazy good results using this wand! Thanks. Worth it."
Tammy Ruths (Verified Purchase)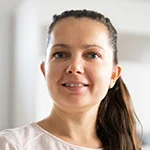 "I now take this facial wand with me on my business trips. I have to present in front of hundreds of people and I hate how tired I'm looking as I get older. Using this with my morning routine of vitamin C serum has really brightened my complexion and makes me feel way more confident. I've tried another wand in the past but it burnt out after 3 uses. This works and works and feels very durable. Great quality from a great company. I would highly recommend it to anyone."
Olivia Clyde (Verified Purchase)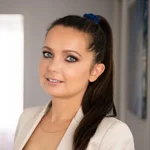 "Before purchasing I noticed some reviews saying "good customer service but won't turn on" since others THOUGHT their wand was defective. I was one of these people. WRONG. The wand WORKS you just need to learn how to use it people! Like others I was lazy (and excited) so I skipped reading the included instruction cards and thought I would figure it out. This is an advanced skin care device with 4 different and unique modes so you will save yourself A LOT of time and energy if you simply take 3 minutes to read the included instruction card. Simply pressing the power button does not turn the LED's on. You need to hold down the power button for 5 seconds to turn it on. Then click the power button again to alternate from blue light and red light. Its actually super super simple. The customer service team was awesome! They responded within hours and educated me on proper use. Don't be a lazy dummy like me and read the 2 included cards!"
"Oh, and the best part is . . . it actually works and very very well! It has a luxurious feel to it - this feels like it would cost many hundreds of dollars and not what I paid for it. The LED's are strong and you can instantly tell this is a premium product. Like any other beauty device don't expect any miracles but I have been using it for some time and it definitely works if you have realistic expectations. I use very expensive Hyaluronic Acid and concentrated Vitamin C Serum (Obagi) and this device is a great way to make sure you are getting your moneys worth with your serums. After applying my serum I activate vibrate, heat and Red light. It gently tingles and warms my skin. I am new to light therapy but use the red light since I read that its energy is effective in boosting skin elasticity and collagen. My serums absorb way faster than before and my skin glows! Its a good feeling to know your making sure your expensive serums are being put to work! I also use the blue light when I have the occasional breakout and it seems to reduce healing time by at least a few days. This is a 100% must buy item. Do not hesitate on this one!"
Nancy Latimer (Verified Purchase)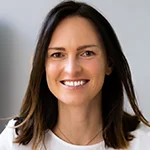 "At 50, I had a series (14 in total over four years) of IPL (intense pulse light) on my face, neck, and chest with luminous results, though at a hefty price tag ($7200.00)."
"Unfortunately, at-home devices like the Revita Beauty wand weren't available back then, and I couldn't afford to maintain the in-office treatments. Needless to say, hyperpigmentation returned along with those niggly fine lines that, at 64, are just flat-out wrinkles. Yikes!"
"When researching at-home devices, I knew what I wanted, and the Revita Beauty wand ticked the boxes: LED, bio wave technology, RF (radio frequency, albeit low level), and massage functionality (microcurrent) for toning and lifting jowls and facial muscles."
"Is this little device going to give you clinical results at home? No! It's not a magic wand. Adjust your view with realistic expectations—clinical results cost anywhere from $300.00-700.00 per, depending on the procedure. While I can't speak for its effect on acne, I can say that for $70-80, the wand has done some pretty fantastic things thus far: like tightening sagging skin and minimizing pores (red LED), retexturizing, and providing better product and serum absorption."
"After using it for six weeks (3xweekly), hyperpigmentation has faded substantially. Have I dialed back ten years? Not quite, but enough to encourage me onward—after all, it took 14 monthly IPL sessions over four years to attain luminosity. Patience, due diligence, and perseverance are essential, and it doesn't hurt to read the instructions thoroughly."
Nicole Stephans (Verified Purchase)
There is A limited time offer and the
70% OFF REGULAR PRICE OFFER
will expire soon.